Are you looking for the perfect green eyeshadow for spring? Consider using the MAC products – we've picked diverse options that are sure to suit your taste!
There's something about spring that makes me want to try out fresh, fun makeup hues. I typically stick with a nude lipstick, but bold eyeshadows are perfect during this time of year. Green eyeshadow is one trend that I recently tried out, and I fell in love with it. It's a bit hard to find brands that have a diverse range of green hues, but MAC Cosmetics has you covered.
From classic green shades to metallic blue-green, there's truly something for everyone. MAC eyeshadows are admittedly a bit pricier than other options. However, they're highly pigmented and a little goes a long way. Couple that with their high ratings, and they're a good investment. Check out our five picks for the best MAC green eyeshadow!
Best MAC Green Eyeshadows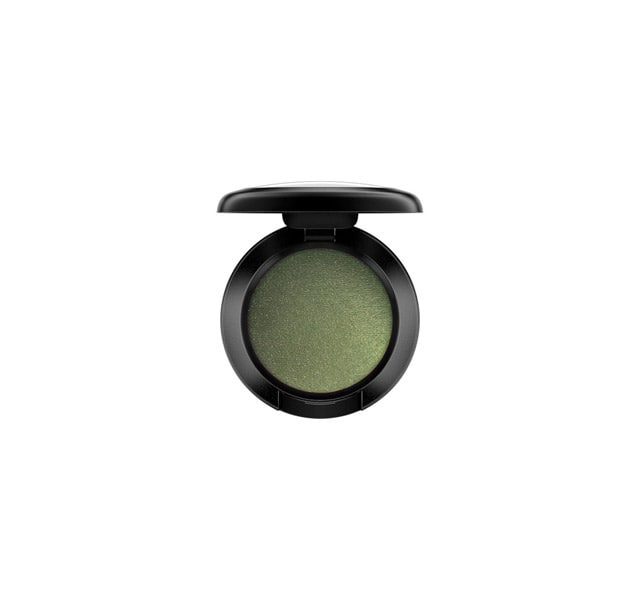 This eyeshadow formula is a MAC Cosmetics staple and bestseller. It's a richly pigmented powder shadow that delivers a blendable, smooth dose of color. This shadow can be used wet or dry, which allows you to play with different looks and intensity. The shade 'Humid' is described as an "intense green with shimmer". It's a hunter green shade that certainly has a stunning frosty sheen to it. It's an excellent choice if you like neutral hues but want to add a touch of flair to your look.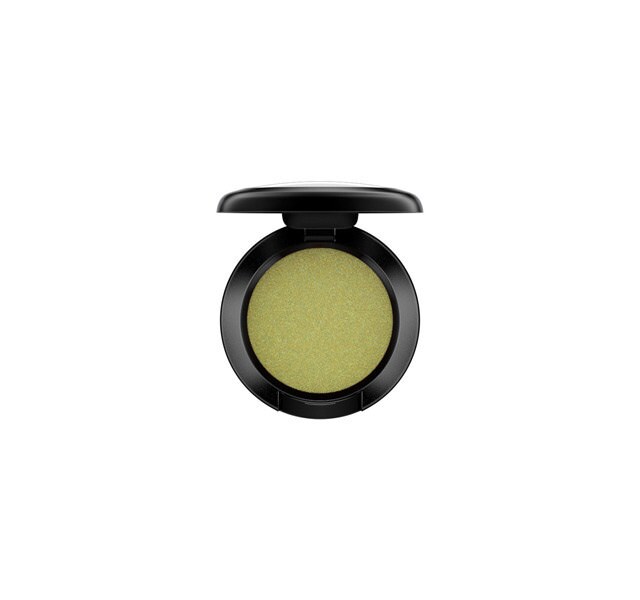 This formula is the same MAC classic eyeshadow listed above, but the color and finish are quite different. This shade, 'Lucky Green' is described as a "frosted mid-tone lime". I find that it's darker than what I'd imagine a lime shade to be, but it's a gorgeous pick nonetheless. Instead of being shimmery, this pick has a soft pearlescent finish. The color itself is a bit more vivid that 'Humid'. However, it seems like it'd work well with both neutral and bold looks – a perfect diverse option!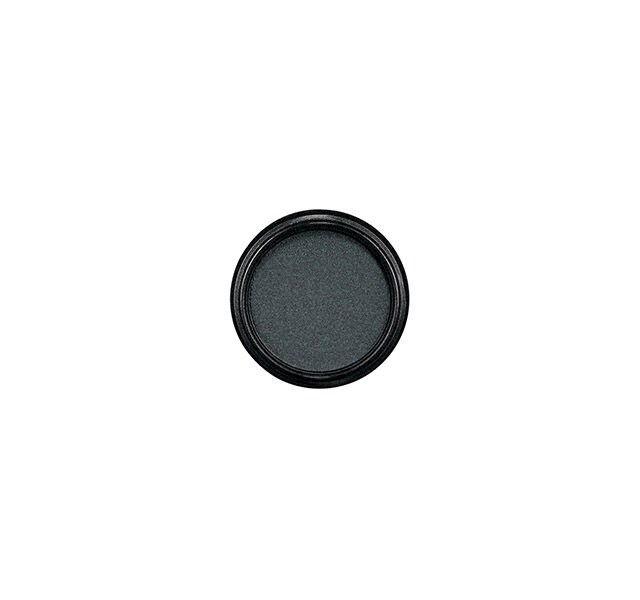 If you really want to amp up your eyeshadow game, create a bold look with this MAC green eyeshadow. The MAC Electric Cool line features eyeshadows that are highly frosted and pigmented; they give off a stunning look that makes a statement. It's made from a cream-to-powder formula that makes it easy to apply and blend.  'Brilliantly Lit' is described as "lime" like 'Lucky Green', and I find that it fits that description well. This is an excellent pick if you want to break the mold and show off your unique style.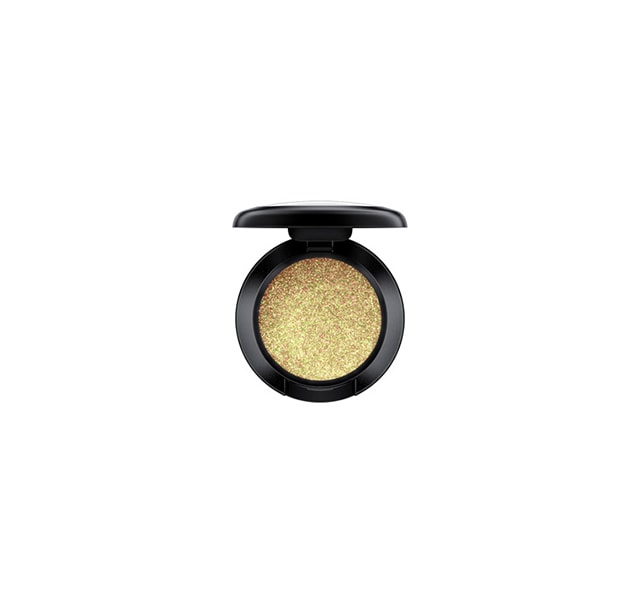 If traditional green hues aren't up your alley, you may like this bluish-green option that's glittery and gorgeous. The MAC Dazzelshadow formula is another one with super rich pigment, and glitter is swirled into the mix to make the colors pop. The formula has a cream-like texture, which minimizes the frustrating fallout that's often associated with glitter eyeshadows. 'Try Me On' is aptly described as "deep blue green with sparkles". I think it's truly the perfect balance of these two colors, which makes it a diverse option. Out of all of the MAC green eyeshadows on the list,  this one is my personal favorite.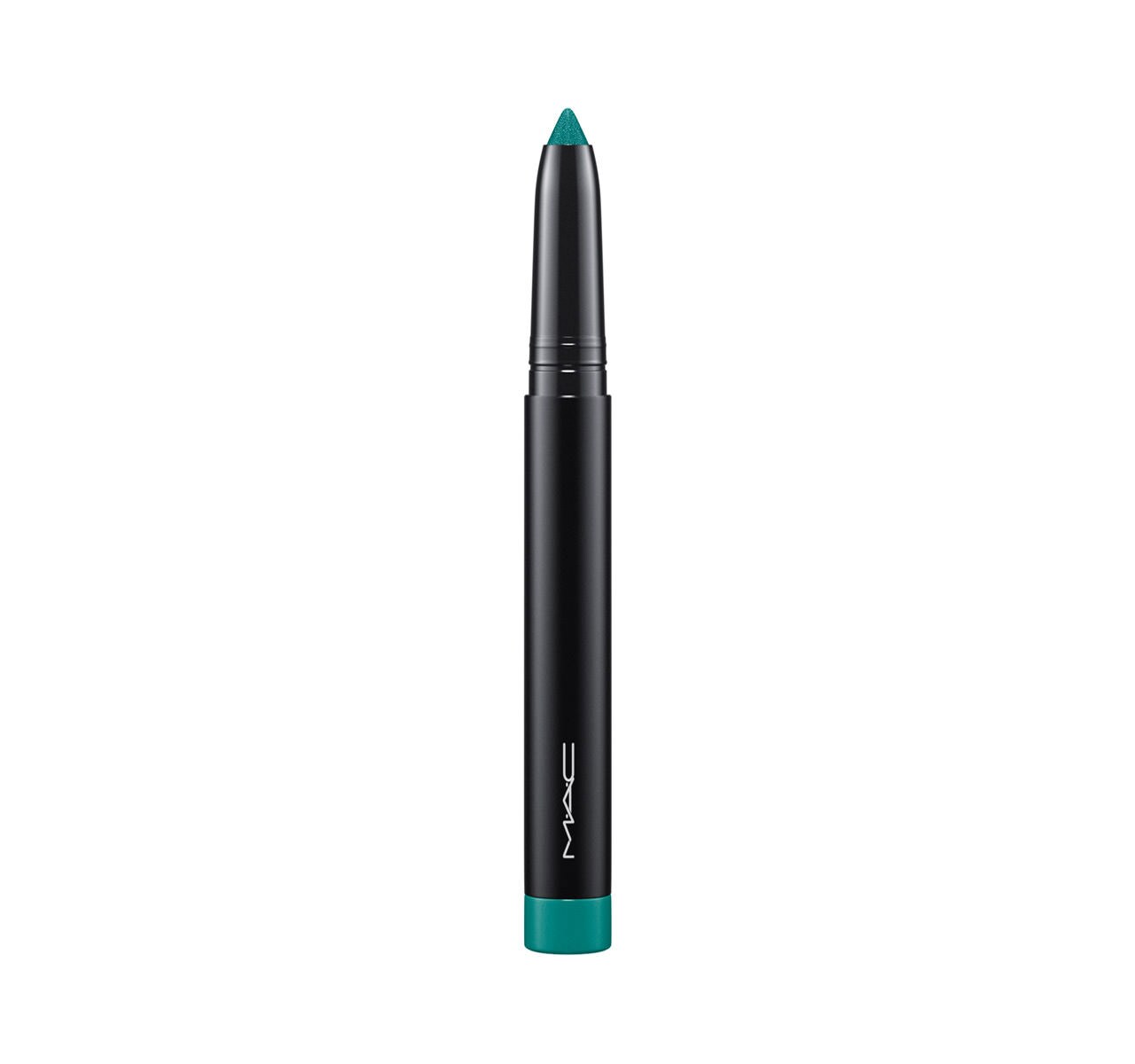 Jumbo pencil eyeshadows are a staple in my makeup collection; they're so convenient to use and carry around. MAC's Pro Longwear Waterproof Colour Stick is a thick eyeshadow stick that offers long-lasting color that's incredibly easy to apply. You can get medium to full coverage depending on how many swipes you use to apply, so it's a very flexible option. The formula is also waterproof and designed to last for 24 hours. That means there is no need to worry about touch ups throughout the day. 'Ever Evergreen' is described as an "emerald green", and I think it has a slightly blue tint to it. If you want convenience without sacrificing quality, you'll surely enjoy this pick.
Pick The Best MAC Green Eyeshadow For Stunning Spring Looks
As you can see, these five options offer a lot of diversity. Whether you like neutral hues, warm shades or cool colors, one of these greens suits you. From simple to shocking, MAC Cosmetics has you covered when it comes to eyeshadow.best
We've also got you covered if you want to pair your new eyeshadow with some budget friendly products! Check out these BaumBeauty posts to save money while further adding to your spring collection:
If you enjoyed this post, don't forget to sign up for our e-mail list! We'll keep you updated on the latest budget beauty deals, popular products, and so much more.